You Are In Control Of Your Own Universe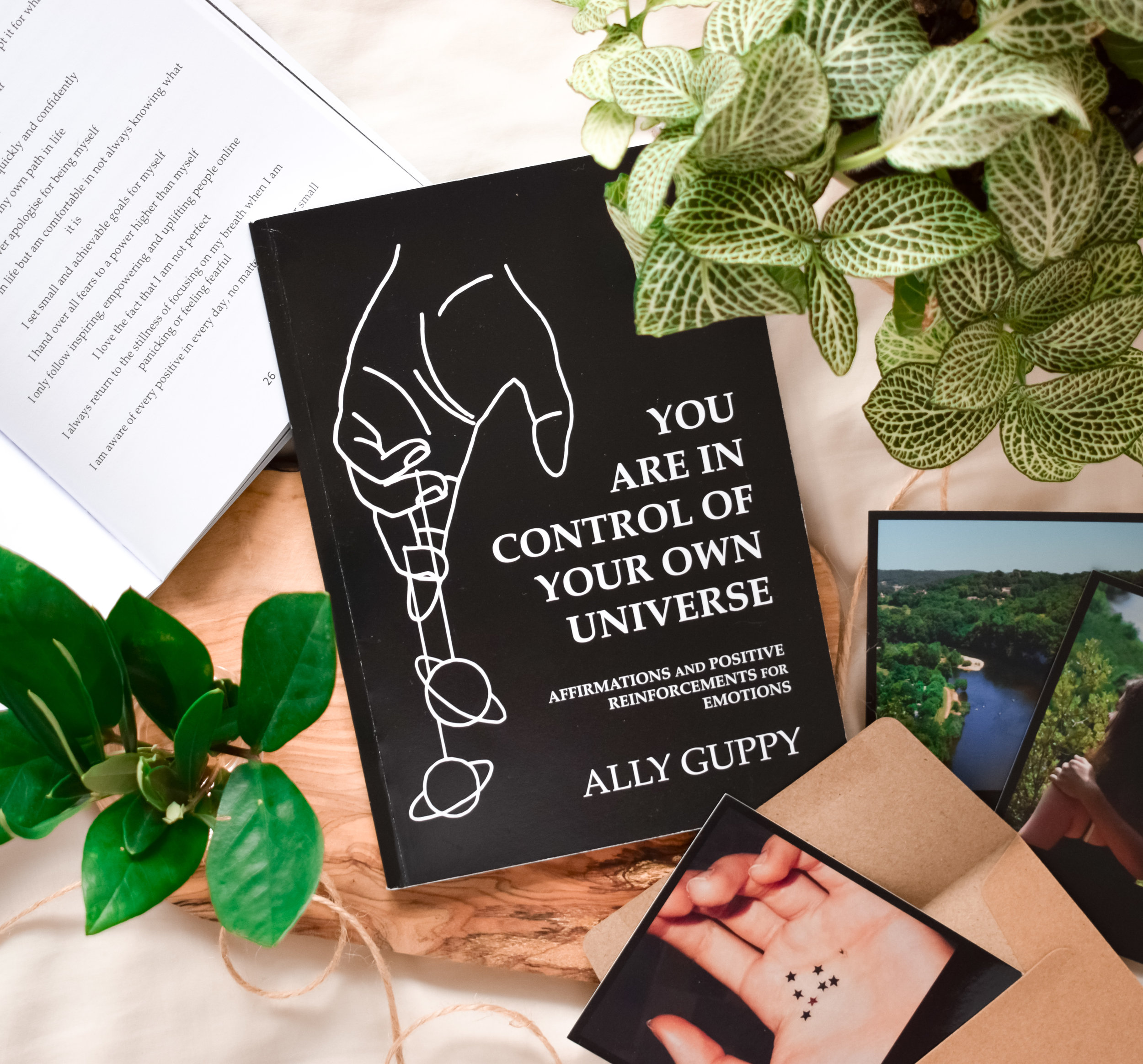 You Are In Control Of Your Own Universe
You Are In Control Of Your Own Universe is filled with 555 affirmations and positive reinforcements, specifically written to help with negative emotions.
The number 555, spiritually, signifies that change is occurring and that the universe is moving things around.
This book aims to help you deal with each negative emotion in a more positive, accepting and calm way instead of letting your mind spiral with negative thought patterns and go into self-destruction mode.
If, for example, you feel that your life is often filled with fear or that fear limits your personal growth, then you may go to the page for 'Frightened' in the book and read the affirmations listed, such as 'I do not struggle against the present moment, I accept it for what it is' or 'I never apologise for being myself'. The affirmations that resonate with you the most are the ones you should practice by reading them aloud and writing them down regularly.
You Are In Control Of Your Own Universe begins with an opening chapter that explains what affirmations and positive reinforcements are, as well as why and how you might use them.
I am so incredibly grateful for every kind and supportive message I have received since announcing this book, and it makes me smile knowing that you are excited to read something that was initially only written to help myself. I cannot wait for all of you beautiful souls to hold this little piece of my heart and watch your worlds change.
With love,
Ally x
Shipping Info
Orders are shipped out on the next working day after your purchase has been made (Monday-Friday). You can then expect your parcel to arrive within the time frame specified below, depending on where you are based and which shipping option you chose. The further away from the UK you are, the longer you should expect delivery to take.
If you're making a purchase from within the UK: 3-5 working days
If you're making a purchase from within Europe: 3-10 working days
If you're making a purchase from outside Europe: 1-3 weeks
If you're making a purchase from Singapore, Australia or New Zealand: 2-3 weeks
Note: If your parcel has not arrived within the relevant time frame specified above, please email allytheearthling@gmail.com with the date you placed your order, the country you ordered the parcel to be delivered to and your name. Please also send an email over if there are any problems with your order - no problem will go unsolved, no matter how big or small.